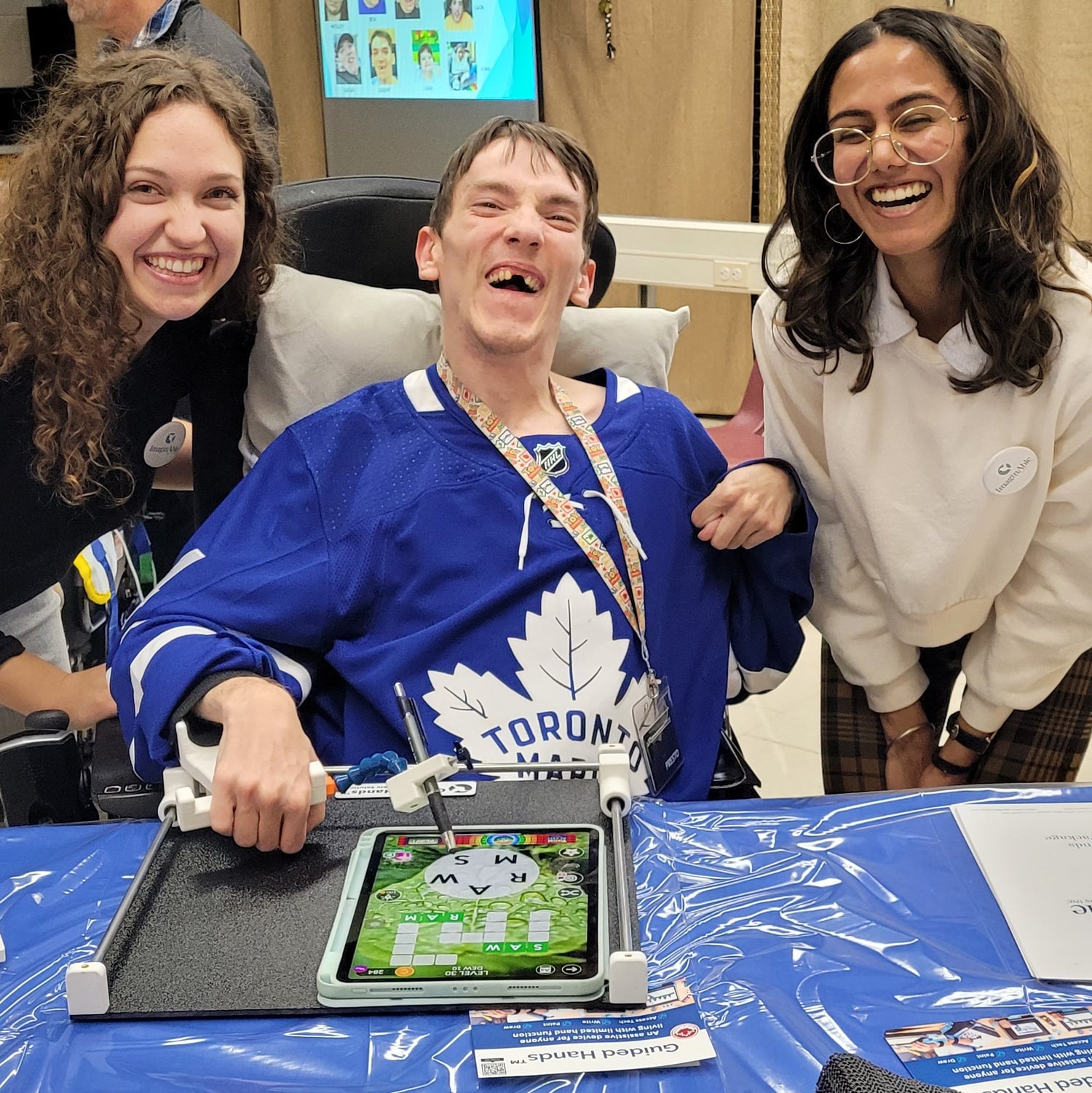 Who Are We?
ImaginAble Solutions is a social impact company that creates assistive technology to improve the quality of life for people with disabilities. We offer design services for families and healthcare facilities to ensure the handpieces of our award-winning Guided Hands™ meet the needs of our users.
Our Mission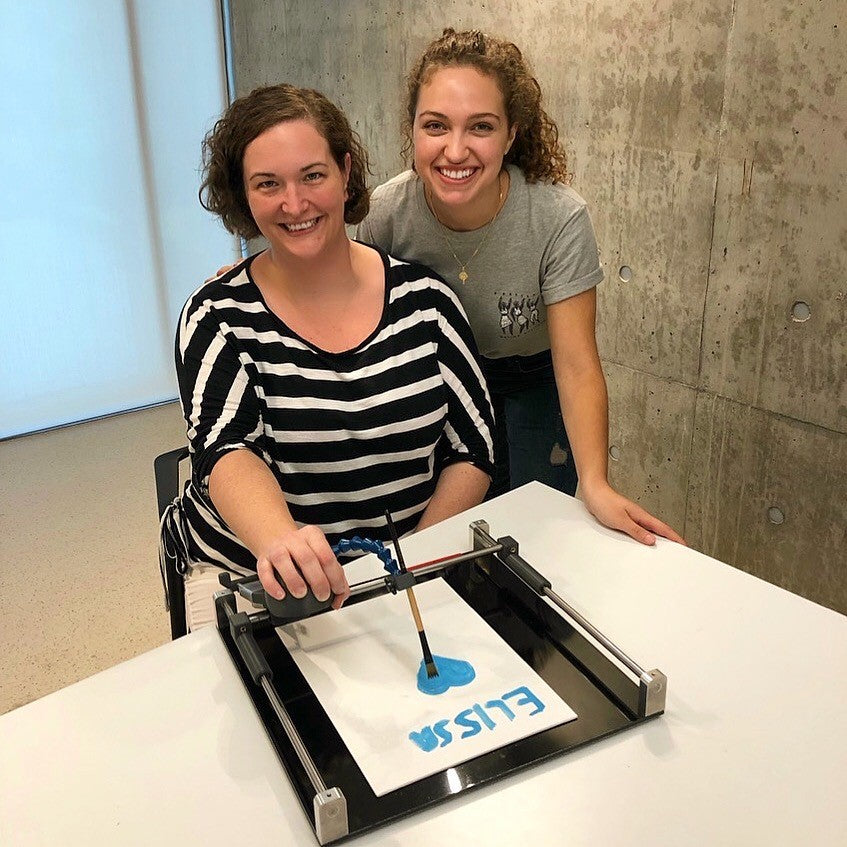 Our Story
Our journey began in 2018 when our Founder Lianna Genovese met Elissa, a woman with Cerebral Palsy who loves to paint. As her condition progressed, she experienced spasticity and weakness in her hand, making holding and using a paintbrush impossible.
Elissa had lost her confidence, passion, and creativity. Inspired to reignite Elissa's passion, Lianna created the company's first product, Guided Hands™. Elissa is amongst millions of people with a medical condition or injury experiencing limited hand mobility. A few months later, Lianna met Bella, a girl with Cerebral Palsy at McMaster Children's Hospital.
Lianna Says
"As soon as she painted, the widest smile spread across her face. She first painted, then used a pencil to write and then played a game on her iPad. She turned to her mom and said "Mom, I want one. In that moment I found my passion and knew I had to bring this product to the world and help others like Bella."
A week later, Lianna founded ImaginAble Solutions in 2019, marking the beginning of the company's journey to empower individuals with disabilities to live the life they imagine.